News
Make it another successful year at school as you stock up for college!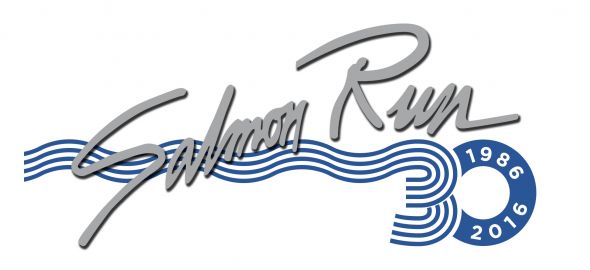 It's our 30th Anniversary and our shoppers get the gifts! 
Log on to the Salmon Run Mall Facebook Page and be sure to "Like" for all the updates.
When you "Like" the Salmon Run Mall Page, be sure to check with us beginning August 16th as we kick off the "30 Days of Giveaways" on Facebook!
How do customers get in on a chance to win? 
Log on to Facebook.com/salmonrunmall and "Like" our page
Check in for the giveaway of the day, "Like" and be sure to "Share" and you are automatically entered for a chance to win the giveaway of the day!
   There are 30 chances to win so be sure to enter for your chance each day!
  Each day from August 16th through September 14th, customers are invited to "Like" and "Share" our giveaway of the day. That's all customers need to do in order to enter daily. 
Salmon Run Mall officially turns "30" on September 14th! 
In honor of the big 3-0, mall merchants will offer promotions within their store
with the number "30" in them
one day only - Wednesday, September 14th. 
For example:  buy one get one for 30% off; take 30% off your total purchase, etc.
Check back here often and on our Facebook page as we update the list of
30 promo participants!
WHEN:      Wednesday, August 31
TIME:         11 a.m. to 4 p.m.
WHERE:    Salmon Run Mall near Sears Court
WATERTOWN, NY) – Possessing up-to-date photographs and detailed information about a child are important proactive measures that greatly assist law enforcement to quickly respond to a child's disappearance.
Safe Child equipment uses digital fingerprinting technology and high-resolution photography to produce SAFE CHILD cards for parents and guardians.  The card is made in less than two minutes and can be carried easily in a wallet.  
The storage of information is voluntary and requires the written consent of a parent or legal guardian.  The information gathered is digitally recorded in a database at the NYS DCJS.  
The SAFE CHILD card serves as an important tool to quickly provide information to law enforcement officials and when used in conjunction with the Amber Alert Program, can dramatically increase the possibility of bringing a missing child home unharmed.  
Members of the Jefferson County Sheriff Department invite all children,
along with a parent or guardian, to take advantage of the SAFE CHILD ID Card program on   Wednesday, August 31st beginning at 11 a.m. near Sears Court.                                          
The program is free and open to the public and no pre-registration is necessary.  
To get the latest updates and information on this and other events at Salmon Run Mall, please visit our website, www.shopsalmonrunmall.com, like us at www.facebook.com/salmonrunmall or follow us at www.twitter.com/ShopSalmonRun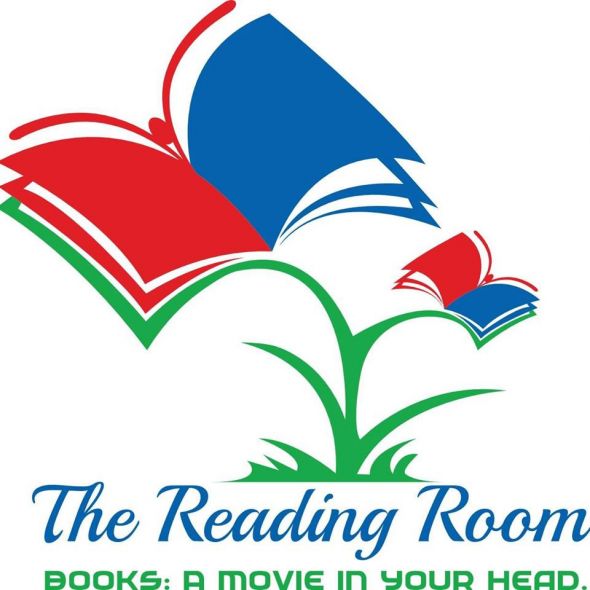 Salmon Run Mall has teamed up with Tesla Motors, the California-based maker of the award-winning Model S electric sedan, to open a Tesla Supercharger.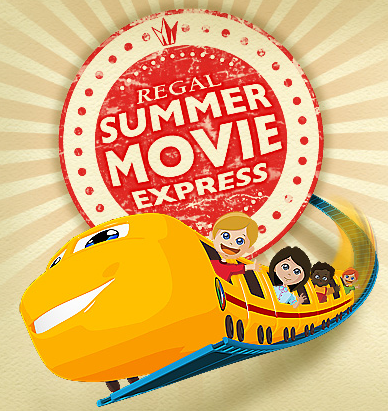 REGAL CINEMAS AND SALMON RUN MALL HOST
REGAL SUMMER MOVIE EXPRESS and the
SUMMER KIDS KLUB PROGRAM
WHEN:                        Tuesdays and Wednesdays this Summer
TIME:                           10 a.m.
WHERE:                       Regal Stadium 12 Salmon Run
(Watertown, NY)  Summer time is kid's time at Salmon Run Mall!  Join Salmon Run Mall and Regal Cinemas as we host a summer full of movies, activities and fun, starting with Regal Cinemas! 
Regal Entertainment Group will host a nine week Regal Summer Movie Express this summer beginning June 28th.  A selection of kid-friendly G- and PG-rated movies will be shown on Tuesday and Wednesday mornings at 10 a.m. for only a $1 per person admission price, with seating limited to auditorium capacity.  A portion of admission proceeds will go to the Will Rogers Institute. 
June 28 – 29             Lego Movie (PG); Max (PG)                         
July 5 – 6                   Goosebumps (PG); Iron Giant:  Signature Edition (PG)
July 12 – 13               Pan (PG); Smurfs (PG)
July 19 – 20               Despicable Me 2 (PG); Home (PG)
July 26 – 27               Minions (PG); Peanuts (G)
August 2 – 3              Alvin & the Chipmunks: Road Chip (PG); Curious George (G)
August 9 – 10            Book of Life (PG); Hotel Transylvania 2 (PG)
August 16 – 17          Shaun the Sheep (PG);  Cloudy with a Chance of Meatballs 2 (PG)
August 23 – 24          The Croods (PG);  Lorax (PG)
Immediately following the Regal Summer Movie Express every Wednesday, all children, along with an adult are invited to visit the Reading Room, located near Sears, for fun, interactive events and activities.  Guests this summer include a visit from Captain America and Curious George, activities with Bricks 4 Kidz, Auntie Anne's will host a pretzel class, Operation Safe Child ID Cards will be available courtesy of the Jefferson County Sheriff Department, and so much more!  Plus, each child attending the Summer Kids Klub will receive a drawstring back pack (while supplies last) and other fun things throughout the summer!   See you this summer at Salmon Run!  
ANCHOR STORE HOURS (Regular Hours of Operation)
Holiday Extended Hours may differ.  Please contact your favorite store with extended holiday hours prior to your visit.
Best Buy:
Mon-Sat: 10 am - 9 pm
Sunday: 11 am - 7 pm
Bon-Ton: Mall Hours
 Mon-Sat: 9:30 am - 9 pm
Sunday: 11 am - 6 pm
Burlington Coat Factory:
 Sun-Thurs: 9:30 am - 9:30 pm
Fri-Sat: 9:30 am - 10 pm
Dick's Sporting Goods:
 Mon-Sat: 9 am - 9 pm
Sunday: 10 am - 7 pm
Gander Mountain:
 Mon-Fri: 9 am - 9:30 pm
Saturday: 8 am - 9:30 pm
Sunday: 9 am - 8 pm
JC Penney: Mall Hours
 Mon-Sat: 9:30 am - 9 pm
Sunday: 11 am - 6 pm
The Christmas Tree Shops & That:
 Mon-Sat: 9 am - 9 pm
Sunday: 10 am - 7 pm
Sears:
 Mon-Sat: 9:30 am - 8 pm
Sunday: 10:30 am - 6:30 pm
Canadian Shopper and Customs Information
FOR IMMEDIATE RELEASE:  
Salmon Run Mall to Go Tobacco-Free
All Pyramid Mall Properties Become Tobacco-Free on May 31st
(Watertown, NY) – Officials at Pyramid Management Group, LLC, owner and operator of 15 shopping malls throughout New York and Massachusetts today announced that all of their properties will be 100 percent tobacco-free on May 31, 2012. Pyramid has been working with regional tobacco control partnerships funded by the NYS Tobacco Control Program and the American Cancer Society on implementation of the new policy. 
"We strongly believe this new policy will not only support our employees and guests who are sensitive to secondhand smoke or are trying to quit smoking, but it also will provide a more enjoyable and healthier shopping experience to the millions of visitors who come through our doors each year," said James L. Soos, Director of Asset Management, Pyramid Management Group.
The tobacco-free policy includes any and all tobacco products (cigarettes, cigars, pipes, chewing tobacco) and any other similar substances or instruments that are lit or burning such as electronic cigarettes. This tobacco-free policy is inclusive of entire properties, both inside and outside, including all entry points, hallways, sidewalks, loading dock areas, parking lots and construction areas. It applies to all mall associates, tenant employees, vendors, delivery people, contractors, subcontractors and guests.
"The Carousel Center has been smoke free for almost 5 years now and thousands of visitors and their children have been protected from secondhand smoke," said Sue Casanova, Project Coordinator, Bridges to Prevent Tobacco. "Pyramid is showing once again that they are leaders in the industry. We encourage other mall owners to implement a tobacco free property policy as well."
New York State malls covered by the new tobacco-free policy will include:
Aviation Mall - Queensbury
Carousel Center – Syracuse (became smoke-free in 2007, will be tobacco-free)
Champlain Centre - Plattsburgh
Crossgates Mall - Albany
Galleria at Crystal Run - Middletown
Palisades Center – West Nyack
Poughkeepsie Galleria - Poughkeepsie
Sangertown Square – New Hartford
The Shops at Ithaca Mall - Ithaca
Walden Galleria - Buffalo
Massachusetts malls include:
Berkshire Mall - Lanesborough
Independence Mall - Kingston
Hampshire Mall - Hadley
Holyoke Mall at Ingleside - Holyoke
"This policy means shoppers and their kids won't have to walk a gauntlet of harmful secondhand smoke just to enter a mall," said Alvaro Carrascal, Senior Vice President of Cancer Control, American Cancer Society of NY & NJ. "Secondhand smoke is a known carcinogen with no safe level of exposure. Mall employees who smoke also will benefit from on-site resources that will help them quit." 
Pyramid will be providing opportunities for mall employees to obtain smoking cessation information and counseling.  Signage provided by the local tobacco control coalitions will be posted around mall property to alert employees and shoppers about the new policy.
The first mall in the Pyramid family to go smoke-free was the Carousel Center in Syracuse in 2007. Successful implementation at that facility led to the corporate-wide expansion of the policy. With implementation of the new policy, Carousel Center will become tobacco-free.
For more information about the new policy, go to pyramidmg.com.
For information on how to quit smoking, call the New York State Smokers' Quitline at 1-866-NY-QUITS (1-866-697-8487)
For cancer information anytime, call the American Cancer Society at 1-800-227-2345 or log onto cancer.org.
About Pyramid Management Group, LLC:
Pyramid Management Group, LLC, headquartered in Syracuse, NY, is the largest privately owned shopping center owner and developer in the northeast. The portfolio consists of 17 properties in New York and Massachusetts.  With over 40 years of continued innovation, their ongoing success can be attributed to the unique combination of geographically centered sites, tremendous highway visibility, and an unmatched mix of new and exciting retailers.  Additional information regarding Pyramid can be found at www.pyramidmg.com.
About the NYS Tobacco Control Tobacco Control Partnerships

 
New York State Tobacco Control Community Partnerships work with local governments and decision makers, local businesses and employers (including tobacco retailers), community organizations, health care institutions and providers, and schools and community groups to address tobacco company advertising, sponsorship and promotion; implement effective tobacco-free policies in the outdoor environment; change public opinion about tobacco and tobacco use; and promote access to evidence-based cessation services. Community Partnerships engage local stakeholders and decision makers, educate community leaders and the public, and mobilize the community to strengthen tobacco-related policies to restrict the tobacco company presence in the community, reduce the use and availability of tobacco products in the community, and limit opportunities for exposure to secondhand smoke. Community Partnerships take a policy advocacy approach to creating communities that support and reinforce the tobacco-free norm and dismantling the community policies and practices that promote and support tobacco use.
About the American Cancer Society
The American Cancer Society combines an unyielding passion with nearly a century of experience to save lives and end suffering from cancer. As a global grassroots force of more than three million volunteers, we fight for every birthday threatened by every cancer in every community. We save lives by helping people stay well by preventing cancer or detecting it early; helping people get well by being there for them during and after a cancer diagnosis; by finding cures through investment in groundbreaking discovery; and by fighting back by rallying lawmakers to pass laws to defeat cancer and by rallying communities worldwide to join the fight. As the nation's largest non-governmental investor in cancer research, contributing more than $3.4 billion, we turn what we know about cancer into what we do. As a result, more than 11 million people in America who have had cancer and countless more who have avoided it will be celebrating birthdays this year. To learn more about us or to get help, call us any time, day or night, at 1-800-227-2345 or visit cancer.org.