The holidays are wrapping up at Salmon Run Mall, and we are getting ready to head in to 2023!  For your convenience – here are the hours for the remainder of 2022…
Salmon Run Mall is open through December 30th from 10 a.m. to 9 p.m.  New Year's Eve and New Year's Day mall hours are 10 a.m. to 5 p.m.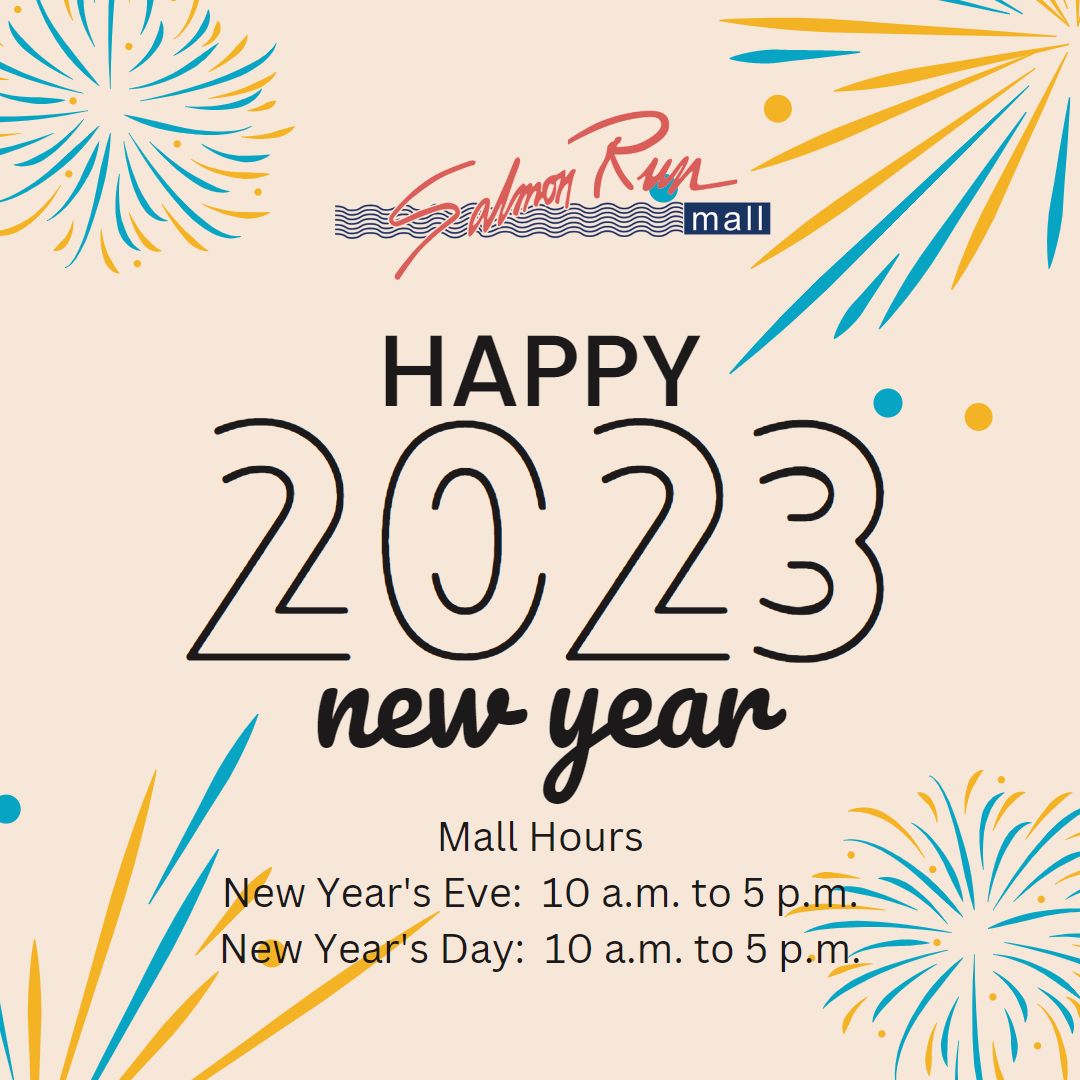 Effective Monday, January 2nd, Salmon Run Mall will be running under regular, post-holiday hours of operation, which are as follows:
Monday – Thursday: 10 a.m. to 7 p.m.
Friday – Saturday: 10 a.m. to 8 p.m.
Sunday: 11 a.m. to 6 p.m.
Guests are reminded that anchor stores, restaurant and entertainment venues may offer extended hours, that may slightly differ from mall hours.   Shoppers are encouraged to call ahead to confirm specific hours or visit Salmon Run Mall online at shopsalmonrunmall.com.