Stay tuned for extended hours coming soon.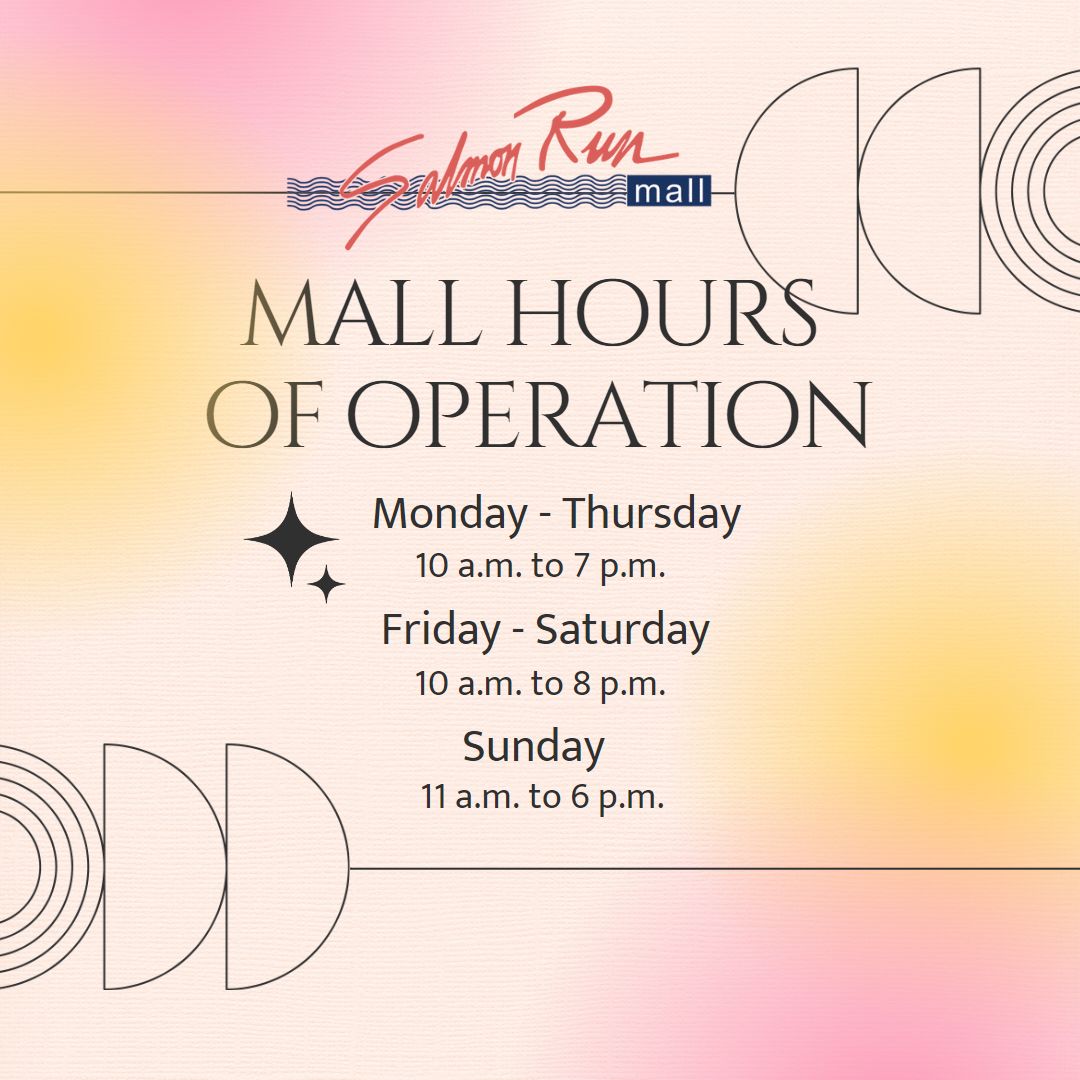 Effective Monday, January 2nd, Salmon Run Mall will be running under regular, post-holiday hours of operation, which are as follows:
Monday – Thursday: 10 a.m. to 7 p.m.
Friday – Saturday: 10 a.m. to 8 p.m.
Sunday: 11 a.m. to 6 p.m.
Guests are reminded that anchor stores, restaurant and entertainment venues may offer extended hours, that may slightly differ from mall hours.   Shoppers are encouraged to call ahead to confirm specific hours or visit Salmon Run Mall online at shopsalmonrunmall.com.