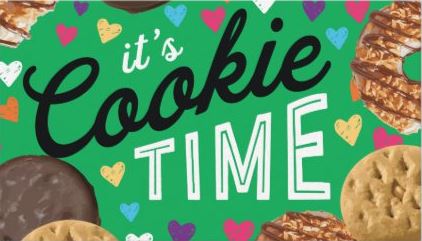 Salmon Run Mall will host the Girl Scouts weekends beginning February 29th at the head of Food Court – grab a delicious box (or 2!) and support the Scouts during Cookie Season!    The Scouts will be available on the following days and times:
Fridays from March 6 – 27:  4 p.m. to 8 p.m.
Saturdays from February 29 through March 28:  10 a.m. to 8 p.m.
Sundays from March 1 – 29:  noon to 6 p.m.
Thank you for your support!